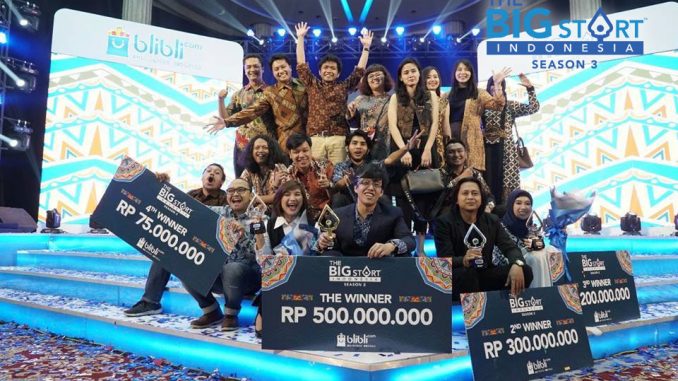 E-commerce company Blibli.com continues to strive to encourage local products in order to ride the class and is able to reach a wider market through its Pageant competition "The Big Start Indonesia Season 3".
Senior Brand Strategy Manager Blibli Mary Hermina says pageant competition young creative entrepreneur searches that this is the third time the commitment to support the development of micro, small, and medium enterprises in Indonesia.
Mary hope of the appearing of local icons from various areas that enrich local products will be assisted in terms of management, packaging, quality standards, and distribute it to the right market, including through E-commerce.
Supported by the JNE, BCA-Prasetiya Mulya Business School,, and the Ministry of communications and Informatics (Kemenkoinfo), TBS Season 3 ready held with total prizes greater than the previous year totaling Usd 1.1 billion and Bali became the third city in a series of roadshows TBS Season 3 which will be held on 3 to 5 August 2018.
Bali has an identity that has been attached as one of the main tourist destinations. Locally made products becomes one of the attractiveness of foreign tourists on the island often referred to as the island of the gods.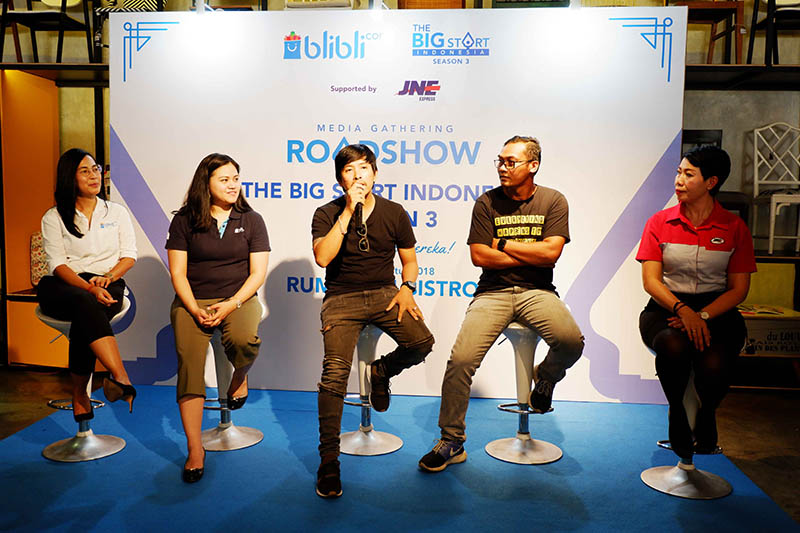 Local businessmen continue to grow in this area. From the Department of cooperatives and micro, small, and medium enterprises (UMKM) Denpasar city, the increase in the number of SMALL MEDIUM ENTERPRISES are already clearly visible starting in 2013. The number of SMALL MEDIUM ENTERPRISES of Denpasar city, the year 2013 and 2016 at 11,575 as much increased to SMEC 30,840. It shows that the potential of business in Bali SMEC positive moves each year.
Senior Marketing Communication & Blibli.com PR Manager Lani Rahayu said the competition a year ago followed 20,000 enthusiasts. Of that number was chosen by a jury of competent became the 100 participants who later became the 20 participants conical quarantined for a month in Jakarta.
During the training they get quarantined from experts to study about the product and related business processes such as online marketing, social media utilization, financial management, tax, law, protection of INTELLECTUAL PROPERTY. Then the final stage is the winner.
TBS 3 themed "prove to them" is expected to be able to answer the biggest challenges young entrepreneurs Indonesia to make improvements to the scale of business higher with broader market share. Total prize money this time reached Rp1,1 billion of capital that can be used for 4 winners.
Lani add products the best participants of this competition be made special outlets in Blibli.com which is very sought after by customers and shows a graph of the sales on the rise.